Private Wine Tours & Experiences
We offer exclusive, private wine tours in South America and Europe. We design tailor-made itineraries to suit you, visit one country in-depth or a range of countries or regions in one wine adventure – all your "bucket list wine experiences" can be combined together.
We look after you from when you leave your home airport with flights, transfers, hotels, tours and tastings – plus any non-wine related activities. We know the people and places well, with our experience and contacts you can trust us to design the perfect wine tours for you, and at a great price.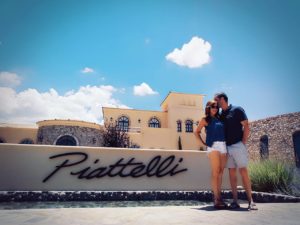 Extreme High Altitude Wine   Argentina – Cafayate and Jujuy   From US$ 595 per person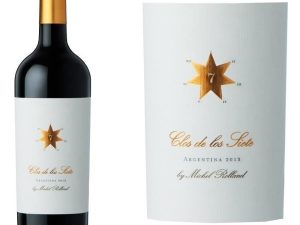 The Full Monty of Malbec   5 Days in Lujan de Cuyo & Uco  From US$ 2795 per person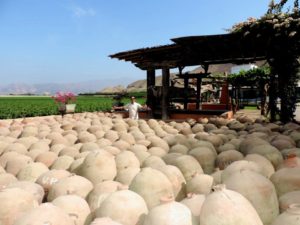 Peruvian Wine & Pisco        5 Days in Peru Wine Country   From US$ 995 per person
You will see Gary (the boss), and his wife Malka, all over these pages and in the Blog – he is personally responsible for selecting local suppliers and hotels, making sure they meet high standards and is constantly looking to add new experiences for our clients.
What do we do for you at Wine Tours?
From when you leave your home airport to when you get back home, we take care of you. Private pick-ups, transfers and wine tours. We book all your flights, hotels plus any non-wine related activities also. Just relax and indulge yourselves.
Our tours are taken with local experts, winemakers and somms. Visit wineries that are large and famous or boutique and obscure – extreme locations or high altitude – hundreds of years of history or cutting edge. There is nothing we will not try to arrange!
Private vehicles and guides between wine tastings so we can adjust visits to suit your tastes, local events, unexpected opportunities etc. You will also be able to have some wineries completely to yourself, exclusive, private tours at your own pace.
We deal with all your arrangements, where to stay, where to eat and non-wine related activities. Vineyard hotels or urban locations – the gastronomy and history of wine-producing regions is often spectacular. A real treat for your palate.
We don´t just take you to the wineries, we go the extra mile. In the more off-the-beaten-track, boutique wineries we can arrange tours with winery owners and wine makers. Try "work in progress" directly from the vats and of course the finished product from the bottle. Walk the vineyards and learn plenty about viticulture. Led, technical tastings can be arranged with resident winemakers or sommeliers. Of course you can just have fun tasting the wide range of wines of offer – you choose your level of guidance or instruction.
Visit unusual vineyards – high altitude – remote – historic – spectacular
Overland wine road trips – combine with adventure and culture en-route
Vineyard tastings – among the vines, in cellars & the winery
Educational activities – from very technical to just for fun and hands on
Contact with owners and wine-makers – exclusive access to remote vineyards
Local gastronomy experiences – food pairings – bar and cooking classes
Treading & blending activities – vineyard excursions by bike and horseback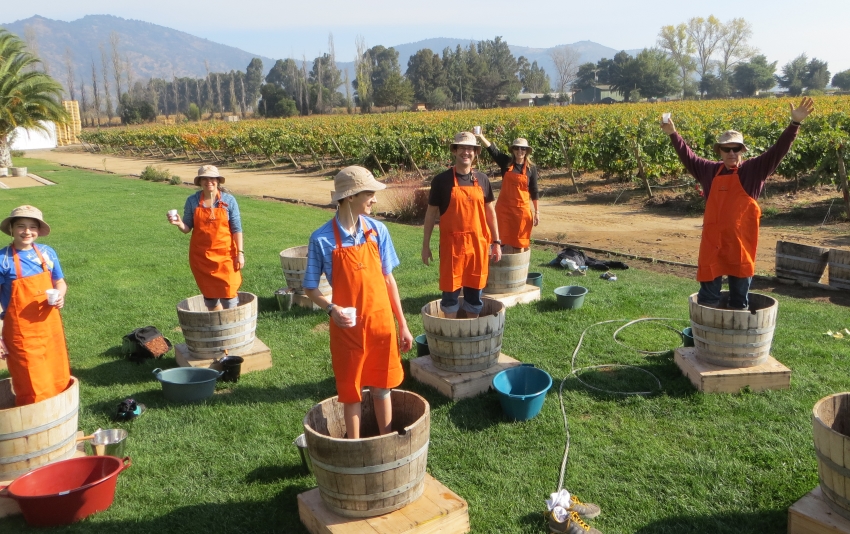 Europe will be covered in great detail in these pages but first lets talk about South America. The principal focal points for wine tours in Argentina and Chile are the regions around Mendoza and Colchagua respectively. Without doubt the majority of wine lovers will want to spend quality time in the new home of Malbec. Over recent years the northern region of Salta has become very popular for many good reasons (keep reading below). Plus you now have some great Patagonian wines being thrown into the mix so you can taste the far south.
Chile´s wine heartland is the Colchagua Valley and we will focus on many of the vineyards, wine tours and tastings in this world-famous wine region. Many of the most advanced and cutting-edge bodegas are located in this valley, producing many prestigious wines,  but there are many others, stretching from the high-altitude Elqui valley in the north (also famous for Pisco) through the Aconcagua Valley near Santiago to Bio Bio in the south. Chilean wine doesnt stretch as far south as the vineyards you find near Neuquen in Argentina but Bio Bio is still a long way south of Colchagua.
We offer you the chance to think outside the (wine) box! – with visits to less mainstream wine-producing countries of South America such as Peru and Bolivia. Facilities may not be what you are used to in these developing countries but that is part of the charm and increased adventure level.
"Winemaking is a way of life that revolves around contact with nature and a true love for the work. To produce wines from a place you need to breathe the same air as the vine, suffer the cold and the heat, and feel a sense of belonging to that place."
Alejandro Vigil – Head Winemaker at Catena Zapata
Must Do Wine Tours – World´s Highest Vineyards
There is some discussion about the exact location of the world´s highest vineyards, but we do know they are in Argentina. The world´s next highest are in Chile, that is not in doubt (currently at least). Until recently the highest grapes in the world were cultivated on one of the vineyard plots owned by the Colome Winery. This is now a grey area as you will read below!
Sitting in an isolated desert valley the Colome winery is truly a spectacular place and home to what the Hess family claim is highest wine in the world – Altura Maxima at 10,206 feet above sea level. However, in the Humahuaca Canyon some 240 km north of Salta, wine maker Claudio Zucchino claims he has the highest vines in the world at an oxygen-deprived 10,920 feet above sea level.
We will cover the specifics of a large number of the high altitude wineries you can visit with us in South America, and the wines you can try in the many pages of this website.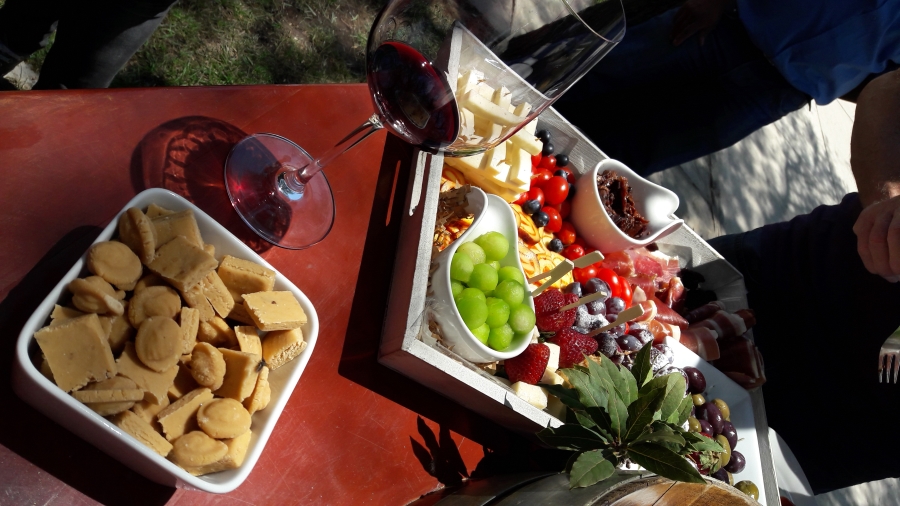 Chile has the next highest grapes in the world, found in the Elqui Valley. This fertile strip is located some 500 km north of the capital Santiago and is famous more for Pisco than wine (but don't mention that to any Peruvians you might know!). And, as with Argentina, we will cover Chile wine regions, wineries and wines in these pages so you can see which pique your interest.
Our Blog covers many of the visits and experiences possible in South America and Europe (or anywhere else we travel in the wine world) please read some of our scribblings and check out the videos you will find as you browse, after seeing those you will definitely want to come down here. We are able to put anything and everything together in one of our tour experiences (well, within reason!) so if you have specific interests just let us know.
We like to take people by road between wine regions, there are many remote and unique vineyards on the back roads that you will never see if you fly – take a road trip with us, get the absolute best you can from each area and all the wineries in between. Road trips are viable in a large number of the countries we cover – sometimes flying between regions is necessary of course.
Other Options for Wine Tours in Argentina
Argentina is a huge country and now has vineyards scattered from the very north, as we have mentioned above, to northern Patagonia around the city of Neuquen. Running down the side of the Andes north to south you move from Salta, through Catamarca, La Rioja, San Juan, then the kingpin of Mendoza before moving on south into San Rafael and finally Patagonia.
The range of wineries across South America is impressive. From really well-appointed, high-end facilities offering professional tours, tastings and lunch to tiny, rustic places in the middle of nowhere who get very few visitors.
From luxury, boutique wineries to large-scale, industrial installations and everything in between…there are lots to choose from. There are a number of urban wineries to visit easily on foot but the vast majority are located out in the countryside as you would expect, and especially in the north of Argentina there are some of the most remote bodegas in the world – and visiting them is not just a real treat for the palate but also for the eyes.
Wine Tours in Chile
Wine production in Chile started with the arrival of the Spanish in the mid-16th century, as it did all over South America, and is now a source of great pride to Chileans. Production and winery numbers have exploded over the last 20 years or so from only 15 wineries operating in the mid 1990s, through 70-odd ten years later and now over 350 across the narrow length of Chile. The variety wine tours and wine tasting experiences have increased exponentially as you might imagine.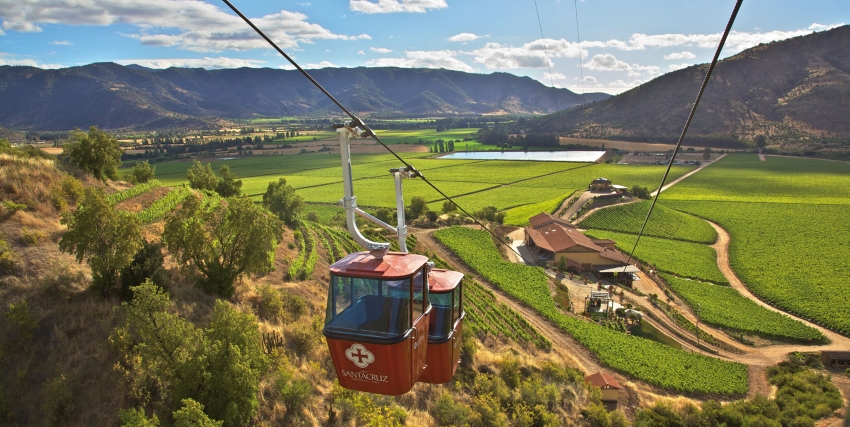 The epicenter of Chilean wine is the Colchagua Valley, some of the most famous wineries producing the most prestigious wines can be found here. Examples of Colchagua wines with wide acclaim would be  the Lapostolle´s Clos Apalta, the Folly Syrah from the lovely Montes winery and also 'Altura' from Casa Silva. Bodega Los Vascos winery located in Peralillo is an important collaboration between Santa Rita and Rothschild.
With Chile being a very long, narrow strip of a country it presents a wide variation in climates as you travel along it. This is expressed in its wide variety of wine, the Carmenere varietal is top dog of course, but there is much more to taste and enjoy in this lovely country.
Europe
We are not going to even start to cover Europe here on the homepage, there are so many countries, regions, grape varieties, terroir, history, landscapes to choose from that it can make your head spin. Feel free to browse the pages under the Europe section in the top navigation bar to discover destinations, wine tours and private wine tastings to keep you entertained in the "old world" for months on end.
We will be constantly adding content as we explore and find new destinations, tours and wineries – so keep checking back or ask us about where you would like to go.
We will be focusing on the main wine superpowers of France, Spain and Italy in some depth but we also cover such countries as Georgia, Ukraine, Romania and Armenia – hence we give you the chance to try something a little different, ask us to design the perfect wine tour to suit your tastes, interests and budget.
P.S. For general Latin American tours and journeys please browse our traditional and cultural tours and whet your appetite for this part of the world at Escaped Travel.